Introduction
The 3rd International Csound Conference—hereafter referred to as ICSC—took place between the 2nd and the 4th of October 2015 in St. Petersburg, Russia. The host city proved to be extremely culturally and architecturally stimulating for all first time visitors.
Following on from the 2nd International Csound Conference held at Berklee College of Music in Boston, it was agreed to organise the next conference in Russia. This conference received the generous support of the St. Petersburg State University of Telecommunications (SUT)—the region's largest training facility in the field of telecommunications. The main SUT building is located in the suburbs of the city and presents a startling architectural design with a futuristic glassy facade and state of the art facilities.
It is interesting to note that Csound itself has its roots in the field of telecommunications: Max Matthews created his MUSIC I program at Bell Labs, the biggest telecom laboratory in the US. It seems fitting, therefore, that Csound continues its development in an institute such as the SUT.
Prelude

Figure 1. Reception at the Metropol restaurant
Conference attendees were treated to a VIP supper reception at the Metropol restaurant near St. Petersburg's historic Nevsky Prospekt avenue on the evening before the official start to the conference. The vodka arriving proved to be the perfect icebreaker.
Day 1
Keynote Address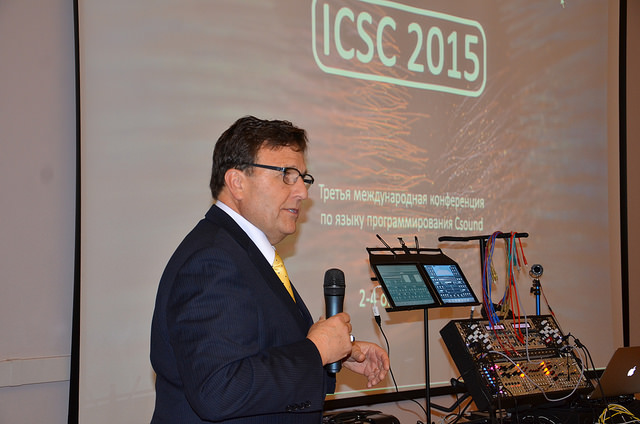 Figure 2. Dr Boulanger presenting his keynote address
Dr Richard Boulanger, the editor of the Csound Book and director of Boulanger Labs, presented the keynote address at the opening of the conference. In his speech he discussed the new Csound book, demonstrated Csound running on an Apple iWatch and performed a short overture for the conference using Csound running on a myriad of devices and platforms together with the American/Finnish composer Kari Juusela who is also the Dean of the Professional Writing and Music Technology Division at Berklee. This performance was further augmented by projected visuals created and performed by Basil Simon.
Paper Session 1
Fortunately for this conference, the technical facilities of the university allowed us to stream the first day of the conference online so that Csounders around the world could watch and participate. This also allowed several papers to be delivered via Skype from contributors who were unable to attend in person. In total thirteen papers were presented on the first day.
Firstly Steven Yi shared some exciting details on what users can expect in Csound 7.
Michael Gogins showed us how Csound can access the power of modern web browsers including the use of custom widgets, 2- and 3-dimensional animated, and interactive graphic canvases, and score generation through the use of HTML and JavaScript.
Rory Walsh introduced Cabbage Studio—a graphical patching environment for Csound allowing it to compete with the working methods of programs such as Pure Data and MaxMSP.
John ffitch, with co-author Martin Brain, explained how Csound makes use of multi-cored processors to improve efficiency. John presented via Skype from Bath in England.
Iain McCurdy demonstrated some stunning possibilities of Cabbage.
Victor Lazzarini, via Skype from Ireland, explored the craft of computer music both historically and in the present day and examined the acts and roles of composing and programming and their interaction.
Alex Hofmann and Bernt Isak Wærstad exposited on the development and current state of their COSMO 2.0 project—a programmable effects unit that uses Csound running on a Raspberry Pi—and also provided a live demonstration featuring saxophone, guitar and Csound.
Oyvind Brandtsegg introduced and described his Csound-based artificial intelligence installation [self.], a specially created version of which was exhibited on the first two days of the conference.
Kita Toshihiro presented a paper describing a method of implementing audience-driven pieces including sonification and visualisation of audience's interactions. This segued into a demonstration of the system that allowed the audience to participate.
Andres Cabrera delivered a presentation via Skype from California on the possibilities for interactive sonification using Csound.
Joachim Heintz described the workings of his interactive piece Knuth and Alma.
The session, and the first day, was concluded when Tarmo Johannes introduced his system for remote Csound performance used in his piece Pattern Game, inviting participation from anyone around the world on a network and on any device. This short demonstration served as a prelude to a full performance two days later.
Day 2
Paper Session 2
After a coffee reception, day 2 began with two parallel paper sessions at the SUT.
Peiman Khosravi demonstrated his work in developing standalone applications with Csound working underneath a GUI designed using MaxMSP. Peiman's work with spectral processing has been exciting Csounders for a number of years.
Paul Batchelor demonstrated his ChuckSound project: running Csound as a plugin within the ChucK programming environment.
Alessandro Petrolati, of apeSoft, and Eugenio Giordani presented their new iVCS3 iOS app: a recreation of the legendary VCS3 synthesiser using Csound.
Rory Walsh delivered a paper on a more unusual use of Csound as an audio engine paired with the game development engine Unity.
Gleb Rogozinsky, Eugene Cherny and Ivan Osipenko astounded us with the sound qualities achieved in their emulations of commercial synthesisers.
Ashvala Vinay and Dr Boulanger presented a paper on building web-based interactive systems with Csound PNaCl and WebSockets.
Hlöðver Sigurðsson introduced his system for implementing live coding using Csound and the language Clojure culminating with an up-tempo live-coding improvisation.
Mark Jordan-Kamholz and Dr Boulanger discussed a solution for integrating Csound within a modern DAW complete with GUI and transport control via Csound for Live.
Anton Kholomiov introduced and demonstrated his work with abstracting Csound's power to a more user-friendly level using the programming language Haskell. Anton has been sharing his progress with the Csound community, through online video demonstrations, for some time but it was invaluable to receive this full description from the author.
Gleb Rogozinsky and Michael Chesnokov finished the session with a description of a project to convert patches from the commercial Clavia Nord Modular 2 synthesiser to a Csound instrument equivalent.
Round Table Discussion
Following a break for lunch, the conference took advantage of the attendance of so many important Csounders to hold a developer-user round table in which the main topic for discussion was the importance of attracting of newcomers and how this could be developed further. It was agreed that Csound's main strength in this area is its portability and its existence on so many platforms. Methods were discussed of how to promote this further. The discussion moved onto an acceptance that the official site is not terribly enticing for newcomers and that this should be improved, both in look and in content. Steven Yi emphasised the fact any user can already add their own content through Git. The participants also decided that the community needs more educational information at the level of, for example, a Csound playground. The session ended on an exciting note when Luis Jure invited as all to the proposed International Csound Conference 2017, to be held at Montevideo, Uruguay.
Concert 1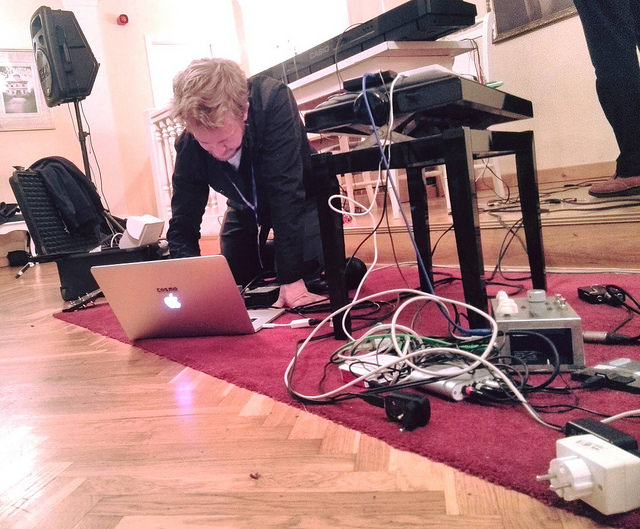 Figure 3. Bernt Isak Wærstadt preparing for his performance
In the evening, the conference headed into the centre of St. Petersburg for the first concert. The venue for this concert could not have had more heritage, being as it was the former apartment of the Russian composer Nikolai Rimsky-Korsakov.
This concert featured stereophonic works for fixed medium from the composers Julius Bucsis, Danielle de Virgilio, Massimo Fragalà, Stephane Rolandin, Fortepiano Networks, Steven Yi, Gleb Rogozinsky, Pablo Frank, Juan Escudero, Alessandro Petrolati, Anna Terzaroli, Enrico Francioni, Dave Seidel, Giuseppe Iacono and Michael Gogins.
There was also a live improvisation using saxophone, electric guitar and Csound on COSMO (see day 1 paper session) from Alex Hofmann and Bernt Isak Wærstad. Kita Toshihiro gave us a full performance of his live Csound piece Query Response II that employed audience interaction through smartphones. Kita conducted us to provide guidance.
Day 3
Concert 2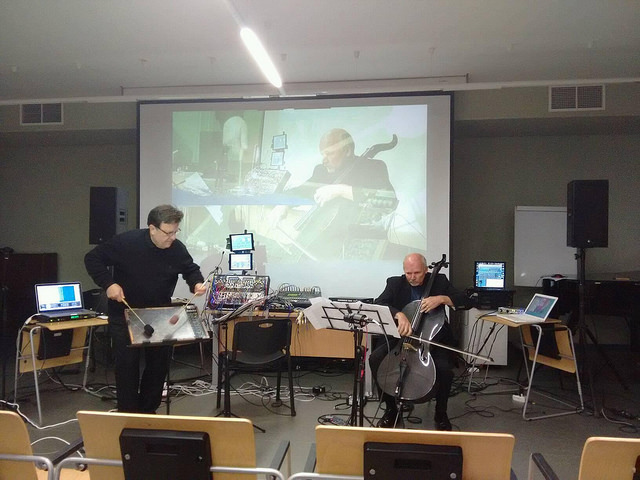 Figure 4. Photographic Memories in the Bobrinsky Palace
The following morning the second concert took place at the Bobrinsky Palace in an area of St. Petersburg located near the Neva River. This concert featured multi-channel works.
The concert opened with the live piece Photographic Memories for Cello, Radiobaton, Electronic and Virtual Orchestras and was performed by Dr Richard Boulanger and featured Kari Juusela (cello) and Basil Simon (visuals).
Works for fixed media were performed by Arsalan Abedian, Eli Stine, Clemens von Reusner, John ffitch, Michael Rhoads, Iain McCurdy and Massimo Avantagiatto.
Tarmo Johannes' piece for network interaction, Pattern Game, was played, and the concert concluded with a live improvisation entitled Dancing Csound from Nikolay Rubanov and Salavat Safiullin. Nikolay is well known as an improvising saxophonist in the rock scene in Russia, but he is also a longtime practitioner of Csound.
Concert 2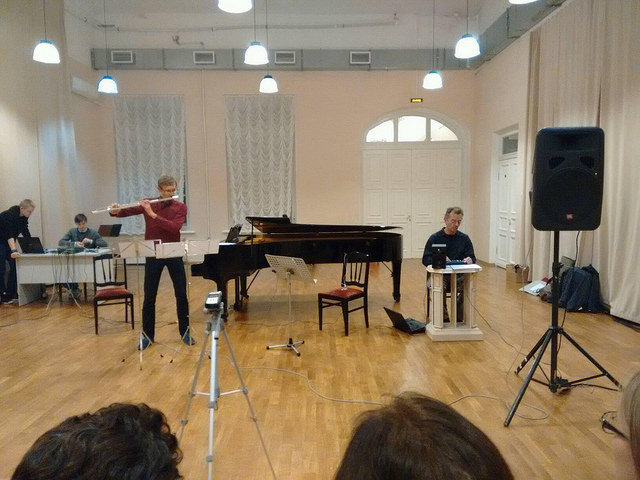 Figure 5. Tarmo Johannes (flute) and Joachim Heintz (laptop)
Following a visit to an Indian restaurant for lunch, we reconvened at the St. Petersburg Choir Chapel—a venue that is clearly a hub of cultural activity in St. Petersburg—for the evening concert. This concert featured works that involved live performance and showcased an interpretation of Karlheinz Stockhausen by Laura Muncaciu and works by Alexey Glazkov, Alice Shields, Joachim Heintz (featuring Tarmo Johannes on flute) and Massimo Bassan. Before the concert, Katya Titova performed a vocal improvisation along with Joachim Heintz's
Alma
Csound patch.
Postlude
With the official conference programme concluded, we moved on to a nearby Spanish Tapas bar for refreshments.
For many of the visitors, the following day was spent absorbing a little of St. Petersburg's cultural wealth. This included the Winter Palace, the Hermitage Museum, the Peter and Paul Fortress, the Summer Garden and the Cosmonaut Museum. The conclusion was that many more days could have been spent exploring and enjoying the city.
Committee
The host of the Conference was myself, Dr Gleb G. Rogozinsky, the deputy head of SUT medialabs. My friend and colleague Eugene Cherny, currently a PhD student at the ITMO University, did a lot of organisational work at the beautiful site of the Conference, and towards the scheduling of events.
Alex Glazkov, my fellow composer, and ex-student of my Csound courses, helped with the live concert on Day 3, where he also played piano.
Dr Lidia Ader, the senior researcher and art director of Rimsky-Korsakov apartment museum flat, did a huge favour for all of us by providing visa support for our guests.
Resources
http://csound.github.io/icsc2015/. This is the link to the official website of the Conference. It contains the schedule and information about venues and participants.
http://www.youtube.com/channel/UCVI8hmelNnKGP-wnf9FqNYQ. This is the YouTube channel for all videos recorded and available on the official ICSC2015 YouTube channel.
https://www.flickr.com/photos/icsc2015/. This link is to several dozen photographs taken by participants of the Conference and hosted on the ICSC2015 Flickr page.
https://www.facebook.com/events/893262584032113/. Several of our participants were interviewed as a promotion for the Conference. This link is to the exclusive interview materials which are available on the Conference Facebook page.
Acknowledgements
The conference organisers would like to express their special thanks to Dr Richard Boulanger, Dr Sergey Bachevsky, the Rector of SUT, Dr Oleg Zolotokrylin, the Vice Rector of SUT, Dr Nina Zhuravleva, the Head of the International Department at SUT, Leonid Levin, Alexander Kharkhovski, Nikolay Rubanov, Pablo Frank, Joachim Heintz, Luis Jure, Steven Yi, Oyevind Brandtsegg, Iain McCurdy, Johan Lilius, Kita Toshihiro, Dr Lidia Ader, Alexey Glazkov, Ivan Smirnov, Katya Titova, Dmitry Podolsky, Stas Proskuryakov, Alina Bikhbulatova and all the people from the SUT Medialabs, the SUT Public Relations Division and the SUT International Department.